A special discovery: police records of Hilversum prisoners from the Second World War. Hilversum residents were fined for, for example, stealing a bicycle, illegally slaughtering a cow or helping Jewish people go into hiding. And you can view those registers now! Recently researched archive documents also showed how much the Hilversum airport was of strategic importance to the occupying forces.
During a re-inventory of the Hilversum police archive, a series of booklets was found. These police books contained the names of arrested persons from the period 1942 – 1946 and it was noted who was arrested, searched and why.
Grandpa or grandma arrested
Those police books also recorded what a prisoner was fed, when someone was allowed to vent and when someone was interrogated and by whom. Finally, it was stated whether someone was set free or where he or she was subsequently sent to. We can no longer determine whether the latter led to a verdict. Part of these registers can now be viewed digitally. For example, you can see whether your grandfather or grandmother in the Second World War
arrested and for what. It is also interesting for genealogists and historians to know why someone ended up in jail.
Germans wanted ground airfield
Interesting documents have also been found in the archives of the municipality of Loosdrecht. For example, files with registrations of houses, lands and vessels that the German occupiers demanded from residents. These documents clearly show that the occupier wanted to own as much land as possible around the airport. The airfield was of strategic importance to the occupying forces. The Germans claimed land by 'buying out' the owner. The files contain a lot of correspondence about this and also forms with amounts. Of course they were forced to cooperate, but there was still a financial compensation.
Imprisoned in the Oranjehotel
The Regional Archive was also pleasantly surprised this year with the donation of documents from the estate of Hendrik Coenraad Jacob Schaap. During the war, Mr. Schaap worked for the Hilversum distribution service op Oude Enghweg 19. He and his colleagues were responsible for issuing coupons that residents could redeem for things like shoes and clothes. What nobody knew is that they were in contact with the resistance and passed on coupons to people in hiding. Unfortunately, in the autumn of 1943, the employees were betrayed and imprisoned in the infamous 'Oranjehotel' in Scheveningen. Fortunately, Mr. Schaap and all his colleagues became
(probably due to lack of evidence) and they resumed their work at the distribution service.
Search the archive yourself
All these sources help us to get a good insight into daily life during the Second World War. You can consult the archives yourself in our reading room. Or go to throwingvechthistorical.nl to search the digital archive. Some of the police records have not yet been digitized. That will happen later this year.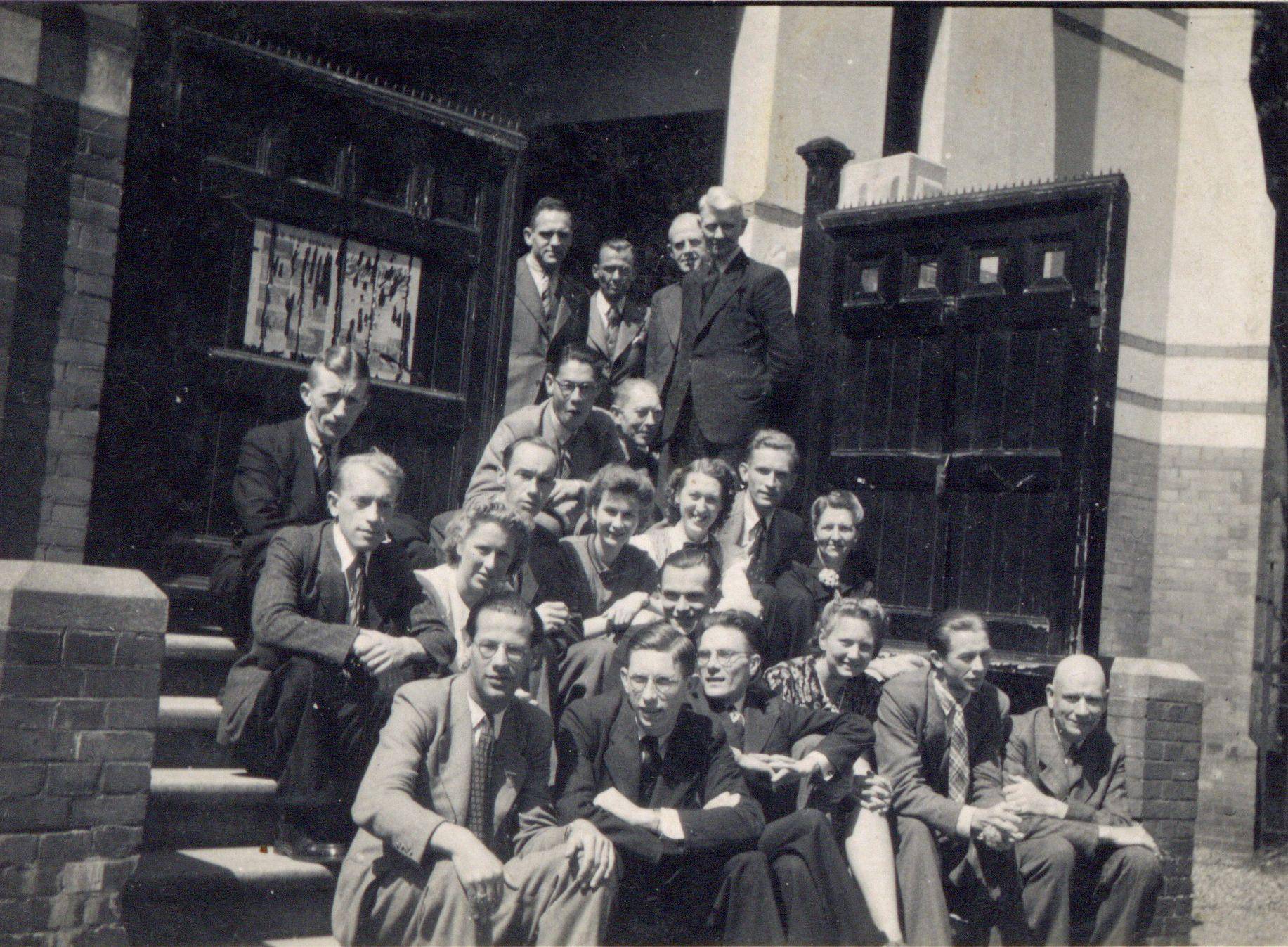 Employees of the Hilversum Distribution Service. Source: SAGV421, inv. no. 26